Art is not a handicraft, it is the transmission of feeling the artist has experienced.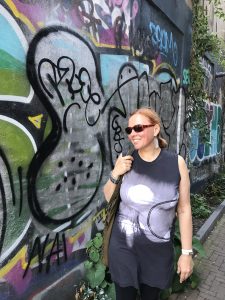 During my career as a photojournalist, my tools included without fail my camera as well as my notebook. So, when I traveled around the world, it opened itself to me in my pictures taken from Europe to Asia, in places like Cambodia, Bhutan, and Nepal. Through my photography, people got close to me, from Tibetan monks to children in small villages, to urbanites in large cities. I learned about their various cultures, their emotions, and personalities, and it allowed me to picture not only the gorgeous landscapes they inhabited but also the often ancient architecture, characteristic of each place. This exploration gave me endless joy and became the start of building a career in photography!
Inspired by my colorful experiences, I then worked as a food stylist and always as a photographer, but now my heart lies in the work of photographing still life. I will spend days on still life compositions using only the natural light seeping through the window in my home studio, just like the old world masters did. My photographs are not altered by any postproduction processes, hence the images are as the eye sees them. You could experience each scene almost as if it were taken from a moment in your own life.
So, my photography is unique! My pieces always tell a meaningful story for young and old. Not only beautiful foods or props from all ages are used but they also contain objects from nature: leaves and twigs from the trees, river stones and dried berries from the forest. Each photo has its own setting i.e. a farmhouse in late autumn, or an elegant chateau in early spring.
I also spend time cooking and baking for friends and neighbors, and I share my creativity posting recipes on my food blog. I am currently living and working in historic Newtown, Bucks County Pennsylvania with my husband and two beautiful children.